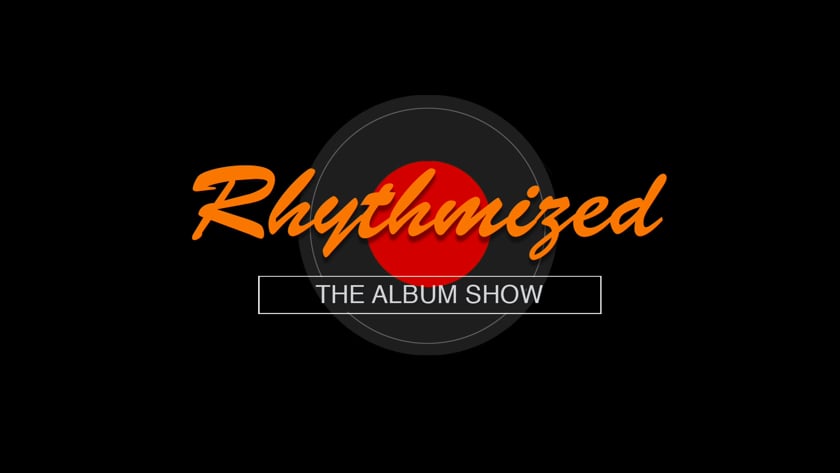 \'The West Coast music is something I\'ve always loved, way back to the days of the Doobie Brothers, The Eagles, Steely Dan - it\'s all about feel, it\'s all about melody, it\'s all about lyrics…that\'s the thing I\'m into. With the new album Rhythmized, it\'s based on a very similar style, with that style, of course, you have to have the musicians that can cut it and I\'m very lucky…a host of incredible musicians - Peter Northcote on guitar, Bill Risby on keyboards, Garry Steel on keyboards, Mick Skelton on drums, Dario Bortolin on bass, Ashleigh Leef my daughter doing BV\'s, Tony Azzopardi on percussion. The album was produced and arranged by Kere Buchanan engineered by Keith Walker and mixed by David Hemming.\'
'The Album translates perfectly into a theatre style performance and I'm proud to present it as a Barry Leef Band option'.
Barry Leef
My statement of the day, you ask? Well here it is. This is an album that needs to be heard. By far one of my favorite releases in 2018. Westcoast music fans will absolutely love this album because the overall feel on this record is amazing.
 It will take you back to those glory years of 78-82 because Barry pays homage to that very special period when all those great projects came out.
The overall playing is top notch and Barry\'s lead vocals are strong and very soulful. Check out his take on Frankie Beverly & Maze\'s \"Feel That You\'re Feeling.\"
Then we have the amazing cover on a cut I completely forgot about. It was first done by Alexander O\'Neal in the 80\'s. Remember him? Believe it or not, Alexander was discovered by Prince and was actually pegged to be the lead singer of what became \"The Time.\" Barry absolutely nails \"All True Man.\"
Rhythmized is a well rounded tribute to a classic time when melody, overall feel and lyrics really hit home. He surrounds himself with some of Australia\'s best musicians. Case in point is the overall production and let me just say he chose the right person to head the console and that\'s because our old friend Kere Buchanan produced and arranged it. This is how I became familiar with Barry as he sang on Kere\'s wonderful \"Goodbye Yesterday\" project, singing on the \"Fagen-esque,\" Miss Josephine. 
Brian Pearson / Inside Musicast / USA
This is not surprising for me at all Barry. For this genre, in this country, you are the gold standard!!! No one better. Period!
Constantine Delo / Musical Arranger / Hindley Street Country Club / Adelaide
If in the morning I received an unexpected call in which the voice, on the other side of the phone was that of my partner, after a few days without seeing us and listening to us, I no longer feel sorry, and expressing joy in his tone because his work trip ends sooner than planned and that same night will be at home, the first thing I would think is that I want to seduce her and organise a romantic dinner to give her a welcome as only she deserves.
Let\'s review the list:  candles, champagne, your favourite stew, the bathtub with foam, rose petals and relaxing salts and music, good music for the whole evening, something quiet, let\'s see… And what do I say that we have not already heard on these exceptional occasions in all these years? Ok, I have it:  Rhythmized, the new work of BARRY LEEF, perfect to create a unique moment.
The great vocalist and Australian guitarist of those perhaps somewhat forgotten SIMPLE IMAGE has saved me the ballot.  Having worked with artists such as FRANK ZAPPA, TOM JONES, ELVIN BISHOP or GEORGE DUKE and with serious numbers with BAKERY, SUPERMARKET and eventually the BARRY LEEF BAND, little could be left to the margin of error, especially when his Rhythmized disc of 2018 translates into a compendium of Cupid arrows accurate in Key West Coast and taken from famous musicians like PLAYER, BLIND FAITH or B J THOMAS.
The respect shown by the artist, together with his warm vocal timbre and intertwined with passionate interpretations together with an instrumental level as elegant as sober and well-placed, make this collection of small pieces of history re-enact their capacity towards any personal purpose that the listener in love precise.
Flirt with the sensuality and let yourself be carried away by the looks and smiles, without uttering a word, at the mercy of the music in an excellent Baby Come Back of the essential PLAYER, with Forever of PAUL CARRACK and marked with a whole range of instruments that they go through the xylophone, until rubbing the eroticism in Cab Driver of DARYL HALL that reminds me at times to the divine SADE.
Essential sighs to rock in one of those hugs that you would like to last forever, merged in a calm dance steps with the intensely emotional Love Will Come Someday by DAVID SANDBORN and the vocals of MICHAEL SEMBELLO, the always welcome Ordinary Man of the DOOBIE BROTHERS or Cottage For Sale that you will surely have listened to FRANK SINATRA and that maintains that air \"crooner\" in perfect symbiosis with the sounds of the East Coast.
And, in between didactic exercises to hinder veiled conversations with the All True Man by ALEXANDER O NEAL that far exceeds the original in a more accurate sense for its total immersion to the West Coast of distinguished labelling, a Can\'t Find My Way Home of the BLIND FAITH by ERIC CLAPTON that maintains its American root until propelling it to a glorious sunset next the BJ THOMAS\'S Rock And Roll Lullaby and ending with the taste of a kiss of a light nightclub panting in MAZE\'S Feel That You\'re Feeling.
I am a gentleman and I will not tell you more about the evening but I thank BARRY LEEF because he has united severe memories to another indelible one in my basic sentimental discography and, believe me, that to this day, few artists get it.
Jesus Alijo Lux / ViriAor Radio Show / Spain